Pennsylvania House Race
Another very interesting and hotly-contested special election is going down tonight in Pennsylvania's 18
th
Congressional District.
Republican Rep Tim Murphy vacated the seat due to (yet another conservative) scandal. He's the dipshit who based much of his long political career rallying for God, for family values, and against abortion......... until he was recently busted out for encouraging his mistress to have an abortion. He resigned.
Anyway, Trump won Pennsylvania in the 2016 Presidential election by a large margin. However, citizens of states he won handily have been consistently electing Democrats in the one-off special congressional elections leading up to November's mid term elections. Will the same hold true in Pennsylvania?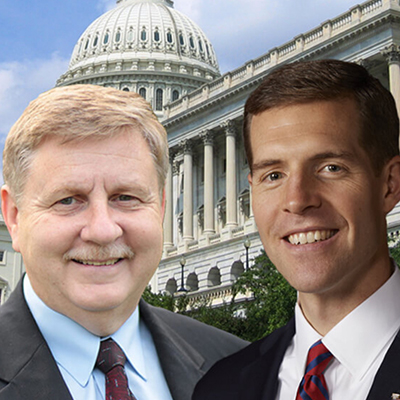 Tonight, Republican Rick Saccone (left) is fighting to hold off a stronger-than-expected challenge from Democrat Conor Lamb (right). Saccone has gotten over $10 million from the RNC, a visit from Trump, and campaign visits from Kellyanne Conway, Ivanka Trump and VP Pence. Honestly, I think that team might be more of a liability than an asset in Pennsylvania.
(continued)