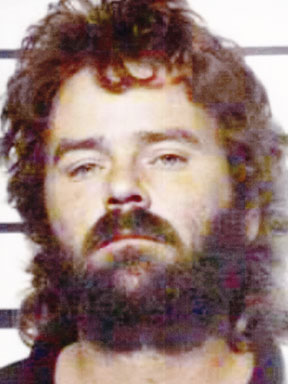 Tommy Lynn Sells A.K.A.: "Coast to Coast Killer"
Classification: Serial killer?
Characteristics: Rape
Number of victims: 1 - 13 +
Date of murders: 1980 - 1999
Date of arrest: January 2, 2000
Date of birth: June 28, 1964
Victim profile: Kaylene "Katy" Harris, 13
Method of murder: Cutting her throat
Location: Missouri/New York/Illinois/Texas, USA
Status: Sentenced to death in Texas on November 8, 2000
In July 1985, when he was 21 years old, Sells was working at a carnival in Forsyth, Missouri. There he met Ena Cordt, 35, who had brought her 4-year old son to the carnival as a treat. Cordt found Sells attractive and invited him back to her home that same evening. According to Sells, he had sex with Cordt, but awoke during the night to find her stealing from his backpack. Seizing her son's baseball bat, he beat her to death. He also murdered her son in case he could be used as a witness. The two badly bludgeoned bodies were found three days later, by which time Tommy Lynn Sells had moved on.
In 1997, 10-year-old Joel Kirkpatrick, son of Julie Rea Harper, was murdered. His mother was convicted, but the conviction was overturned. Her family told police Sells had invaded their home and killed Kirkpatrick because the mother was rude to Sells earlier that night at a nearby convenience store. Then, in 2002, author Diane Fanning corresponded with Sells. In a letter to Fanning, Sells confessed to murdering Kirkpatrick. Fanning's testimony before the prisoner review board, according to the Innocence Project, helped land Harper a new trial and, ultimately, an acquittal. Fanning's resulting book, Through the Window, details Sells' cross-country crime spree.
==============================
http://www.mediafire.com/?nz85ggdo9e1a152
==============================
I have other docus on him
Enjoy.