Even the losers get lucky sometimes...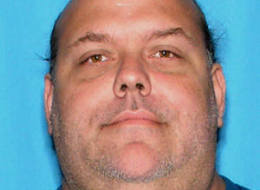 A convicted sex offender in Florida became an unlikely millionaire over the weekend when he purchased a Super Millions scratch-off lottery ticket at a 7-Eleven.
Timothy Poole, who was arrested in 1999 following the allegation of sexually battering a 9-year-old boy (the son of his friends), took home nearly $3 million. He has a slew of other arrests on his record as well, but hasn't been in trouble with the law since a prison stint in 2006 and works as a taxi driver for his mom's company.
The Mount Dora native cashed out his ticket on at Florida Lottery headquarters in Tallahassee on Monday. He got a one-time, lump-sum of $2,219,807.90.
The Lottery org says this isn't a winner whom they plan to advertise.
His friend, Floyd Snyder, however says,
"He's a very positive person. Very kind. Giving. I think that's why he won. It's Christmas time and the dude deserves a break."
(Wonder if Floyd plans on hitting up good ole Timmy for a holiday loan or something.)