Whoever did it is a heartless piece of shit, no doubt about it.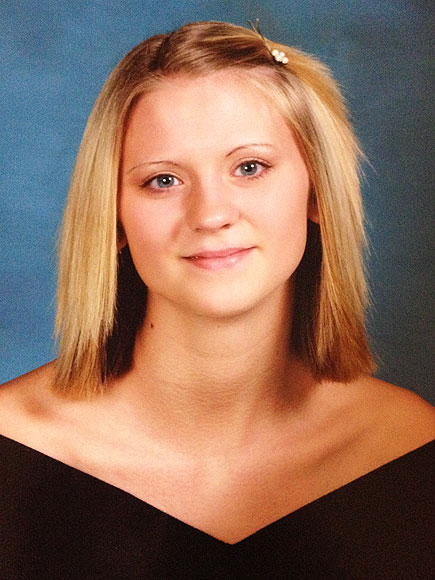 Jessica was 19 years old and worked in a clothing store. Here father says she was planning to attend college and was looking to become an accountant.
Jessica was captured on surveillance video at a gas station in Courtland, Tennessee early in the evening on Saturday, December 6th.

The video shows Jessica filling up her car and a man in a striped shirt filling up a gas can next to her. That man has reportedly since been identified and cleared.
The video also shows Jessica waving to someone out of camera view and walking towards the person before returning to her car and driving off.

Jessica's father is Ben Chambers, a mechanic with the Panola County Sheriff's Department. Chambers says that some people are saying Jessica went to a party near the gas station. That's not confirmed.
He also says his ex-wife spoke to his daughter at 7:20 p.m. "She told her mother she would be home soon but she first was going to stop and get something to eat and clean her car out. She told her mother, 'I love you, Mama. I will see you in just a little while.' "
90 minutes after leaving the gas station, Jessica was found about a mile away on Hwy 51. Jessica was walking up the highway in flames, her car was burning on the side of the highway. Someone had poured accelerant down her throat and nose, and set her and her car on fire.
Chambers says Jessica's cell phone was found outside her car and the battery was missing. Investigators are going through her phone records and reviewing the gas station surveillance for clues
(the video was discovered by a local investigative reporter and given to police).
Jessica was flown by helicopter to the Regional Medical Center in Memphis where she died on Sunday at 2:37 a.m.
Before she died, Chambers says, Jessica told authorities the first name of the person who did it. (HOTD: I don't think that has been confirmed by LE.)
"We had to wait and wait," her father says. "Finally a doctor told us there was nothing they could do. I broke down. She was burnt on 98 percent of her body. The only part that wasn't burnt was the bottom of her feet."
The Mississippi Bureau of Investigation and the Panola County Sheriff's Office are investigating the murder.
(Jessica's brother died two years ago in a car accident.)
Refs:
http://www.people.com/article/mississipp...who-did-it
http://www.huffingtonpost.com/2014/12/10...03576.html
http://www.wistv.com/story/27586665/cell...rests-made